Share/Savings Certificates
You can open a Regular Savings Certificate with a minimum balance of $500. Certificates are available with terms of three months to sixty months. A minimum balance of $250 is required to open a Kid's Club Savings Certificate. Features of our Savings Certificates include:
Interest paid monthly
A fixed interest for the term of the certificate
Competitive interest rates
Payroll Deduction is the convenient way to save for the future by making periodic IRA deposits. You can set aside a certain amount from each paycheck to be automatically deposited into any of your accounts.
Please contact us for more information on payroll deduction.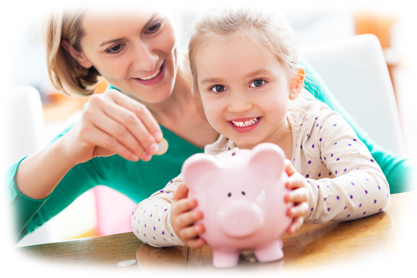 * The Credit Union provides no legal advice to members, and provides the foregoing information from a reliable resource to give our members a basic understanding of these services. You should consult with your tax or legal advisor regarding any particulars and the current status of applicable federal and state laws. IRA's are insured separately by NCUA up to $250,000.
*Early withdrawal penalty may or will be imposed.